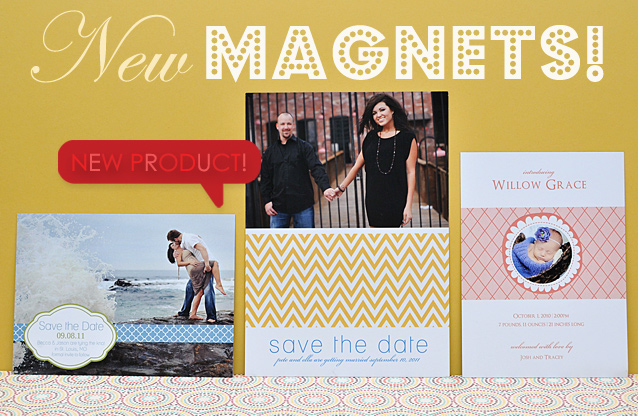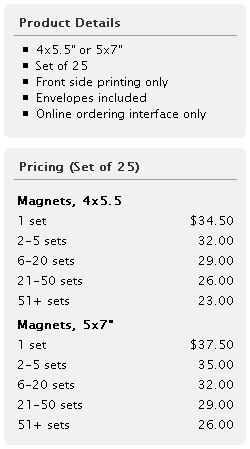 Mpix.com now has magnet prints.  Looks like the perfect vehicle for sending save the dates, graduation announcements, engagement announcements, baby announcements, etc. They probably wouldn't make bad Christmas cards either.
And they're priced fairly reasonably, starting at $34.50 for twenty-five 4″x5.5″ and going down as you order more.  They even include the envelopes!
I also love the fact that the tool used to create them comes with some pre-defined templates to help you get started, or you can just upload an image of the correct dimensions, and create the card from that.