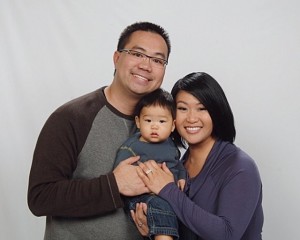 I live in Campbell, CA with my wife, Charlene, and my son, Joshua. I'm a project manager with a bachelors in Business Administration from Cal Poly, San Luis Obispo. However, as you can see from my blog, I have very diverse interests ranging from photography, to guitars, to the stock market, to cooking and technology, to my Lord and Savior, Jesus Christ.
Charlene and I were married on February 28, 2009. She is the woman of my dreams, and the love of my life (right after God).
Joshua was born on January 28, and is a huge joy in our lives. He's super-easy going and the cutest baby ever.
Feel free to follow me on this journey called life, and leave me a comment because I'd love to know that you're reading.