WELCOME TO KEV'S AUTOMOBILE PAGE!
Although it is a dream to own all these cars at once, perhaps I will be able just to drive them all. I decided to omit what I call "strictly fanatsy cars" which I classify as cars that cost over $100,000. That's just too much for a car and I'd rather take a $30,000 dollar car and fix it up with just as costly upgrades. Now since I was 12 years old, I have always wanted a Lexus. Any Lexus would do. Even now, I'd have a top ten list of Lexus', but I do like other cars as well. In the future, I would like to have a 5 or 6 car garage. But since we are doing top ten, then this is what I'd fill my 10 car garage with. Remember, these are all new 2004 car models on this list, but there are older car models that I'd like to own too. Let's start off with a countdown of recent favorites shall we?
The mouth watering Nissan 350Z sports car. What can I say? The styling is too cool for a car priced around the $30,000 price tag. I mean, this could be my first affordable high class sports car should I get one someday.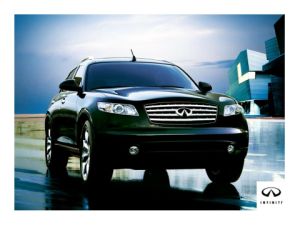 A sports SUV is a first of its kind in the Infinit FX45. It think this would be a nice car to drive around town, because you sit higher up, yet with a V-8 under your hood, you got some serious power and speed.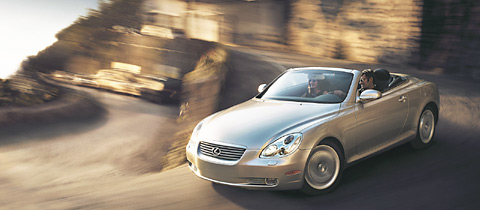 Nothing like a convertible in a premium class car. When Lexus first came out with this a few years back, I tried to deny my interest for this car and I still do. That's because it's a good hefty price, but maybe, just maybe, I'll own one of these someday.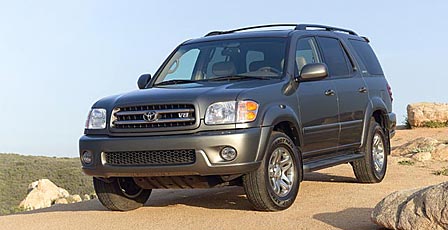 I think I like the Toyota Sequoia because of its name. My favorite trees are the redwoods because they're so gigantic and I do like Toyota cars, so for a family SUV, I would consider getting one of these. Then again I think they are overpriced. Mind as well just jump to a Lexus.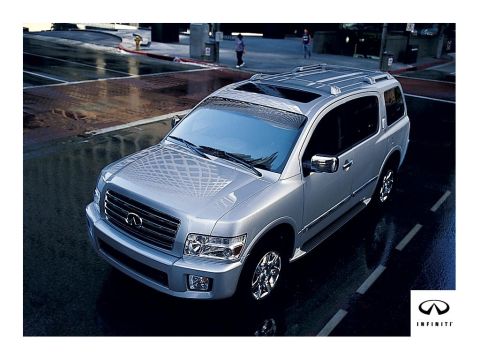 Now every homie maybe driving their Escalade, but I got my Infiniti QX56. Escalades are too prevalent so that made me realize there is a better full size, luxury SUV's on the market. It's pretty sweet looking and I'd rather like to take my family/friends in this out to dinner.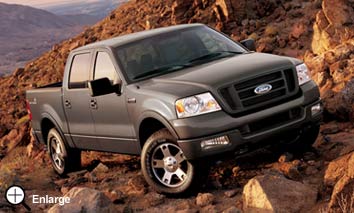 I'm sorry, but the Ford F-150 looks like a freakin manly truck. I like trucks and between this, the Nissan Titan, and Toyota Tundra, I'm afraid this one wins out. I mean, if you notice on this list, this is the only American brand vehicle here. Americans know how to make trucks, period.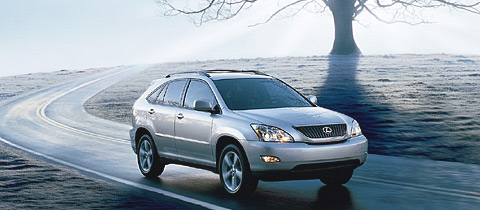 The hottest luxury mid-size SUV the Lexus RX-330 is probably the first Lexus I will try to obtain. That or its predescessor RX300. Both are nice, and they would be something to drive around as a main vehicle. Stylish is what Lexus is all about.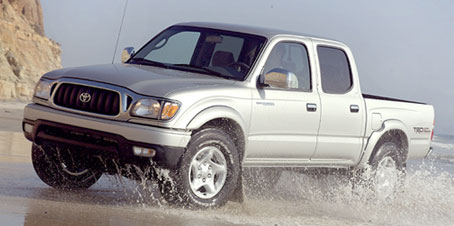 Okay, so the Toyota Tacoma is probably the only realistic vehicle here that I could get. I like small trucks, plus they'd help a little on gas mileage versus what's here. This is the number selling small truck and I'd want one too.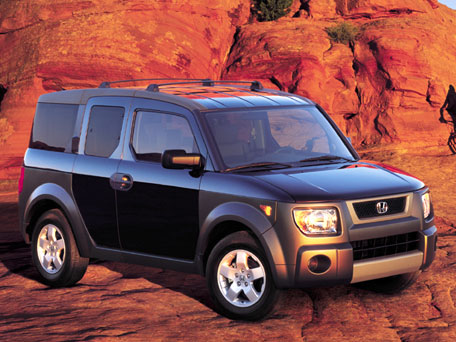 I take that back, the Honda Element is probably the most realistic car I could buy out of this group and I'll tell you why. These cars were specifically designed for college aged kids. They were marketed at my age group because it's low in price, gets good gas mileage, and has lots of room for outdoor gear like surf boards and skis. The Scion xb from Toyota looks cheaper in price, but the Element I think, is a little better looking.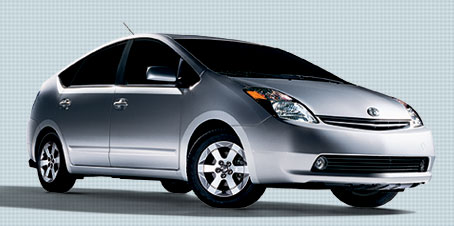 The Toyota Prius is a hybrid electric/gas car with +50 mpg! Alright, so I have to add what I call a "humble car" to my list. These cars are something which your father would buy because they are economical and pracitcal. The only thing is this car not only is stylish, but it is rather kind of cool looking. So it is weak as far as power goes, but the way gas prices are going, if I had one of these, I'd be laughing at those who thought my car was weak!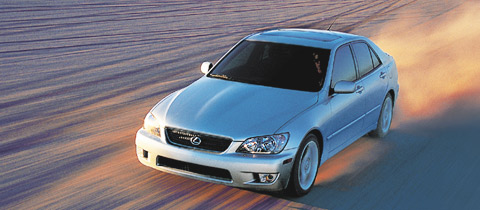 Okay, so I had to add the Lexus IS 300 because this is going to be my first Lexus that I will be pursuing to buy. It is their sporty line of Lexus cars and therefore has the option of manual/stick shift, which I want. It is also on the lower scale of expense, though a brand new one would still run you over $30 grand. Oh well, I want a sporty car so it makes sense that this will be my first Lexus to own. How soon that is, well, only God knows.